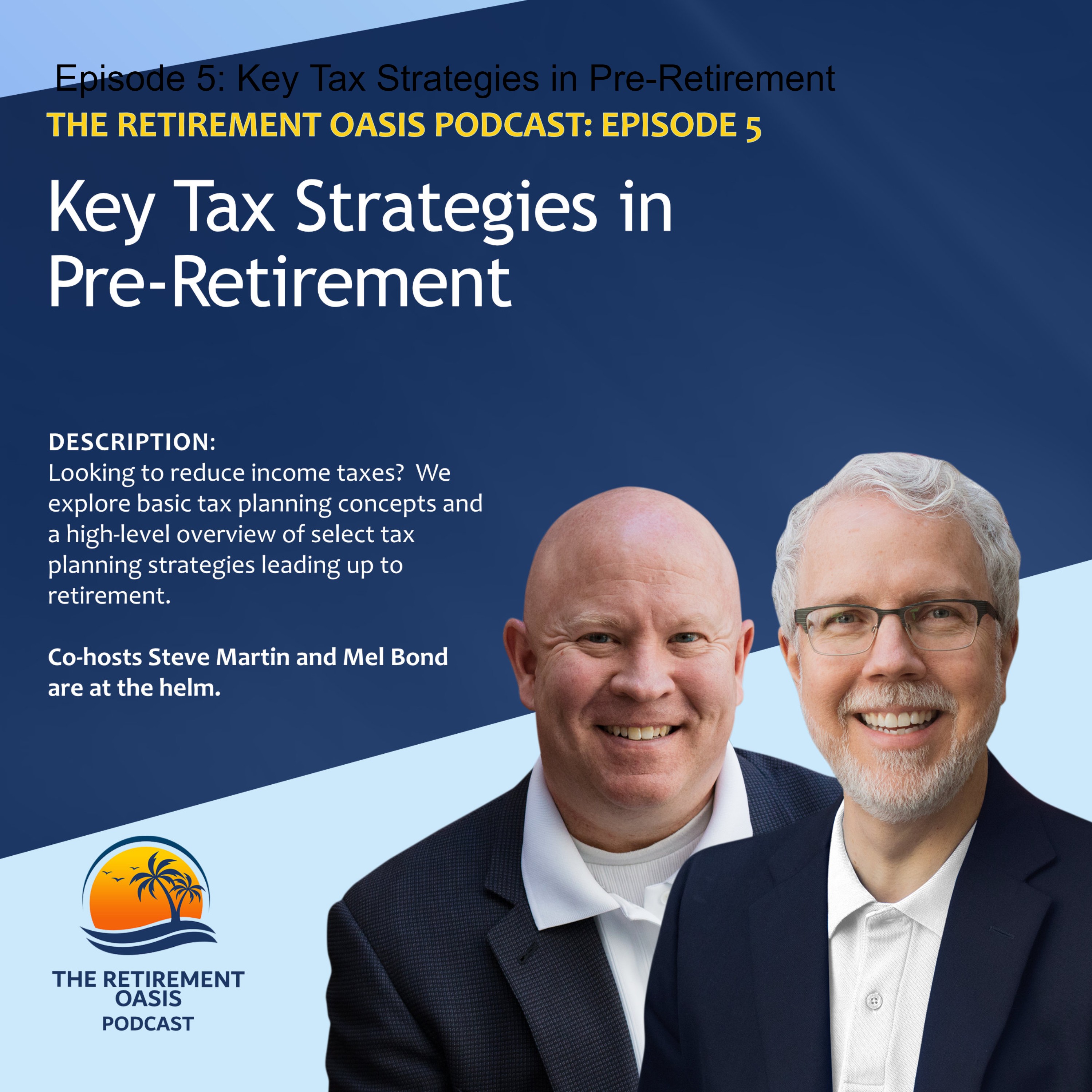 There are a few ways to create wealth before retirement – make more money, earn more on your investments, reduce your expenditures. But, there's one approach that is more exciting than those – implementing tax minimization strategies. We explore that today!
In this episode, Steve and Mel discuss the following:
The overall benefits of tax minimization strategies.
Critical first steps before implementing key strategies.
Key considerations for employer retirement plans.
Traditional IRA v. Roth IRA.
Why Health Savings Accounts are misunderstood and underutilized.
Capital gains planning in today's environment.
And more!
Resources: 
Connect With Steve Martin or Mel Bond
(615) 881-3954
(615) 397-4504
Want to speak to a fiduciary financial planner?